No.1 share of Underwater speaker in Japan
The underwater speaker made by UETAX was adopted at Tokyo Tatsumi International Swimming Pool and Yokohama International Swimming Pool and also worked at global competitions such as Fukuoka World Swimming in 2001 and FINA Synchro World Cup in 2006.
The UETAX underwater speaker is also used in film shooting such as the movies "Umizaru" and "Water Boys", which are essential for shooting underwater scenes. It was also adopted by the SDF, police and fire stations, and underwater speakers were also used underwater security at the "Okinawa Summit" in 2000.
In addition, UETAX products are active everywhere in the world every day.
Diver Guard AQ-50S II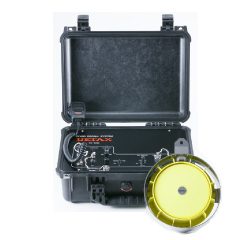 Emergency contact

to divers is possible
Divers can hear the instructions on board directly in underwater.
"Diver Guard (AQ-50S)" enables transmission of safety instructions and allows emergency contact with divers underwater. It can withstand 10m water pressure (patented). The diver underwater can hear the transmitted voice directly, without the need for any receivers. Since the voice of the device is transmitted very clearly under water, it can be applied for water accidents, floods, and diving training. With the built-in underwater microphone you can pick up underwater sounds and so it is also applicable for whale watching.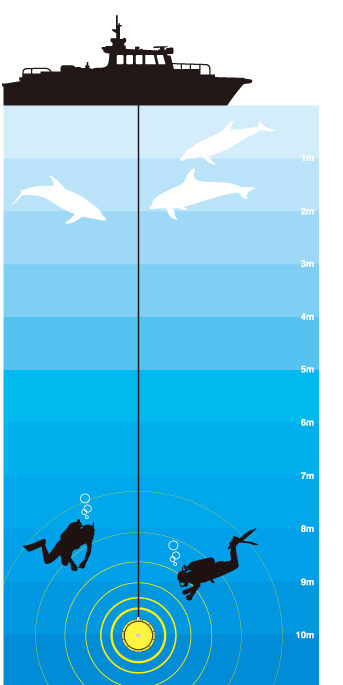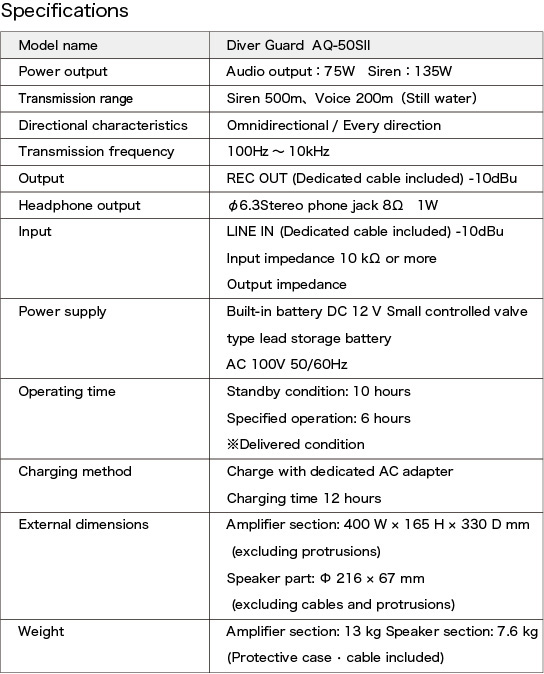 Small microphone WECM30301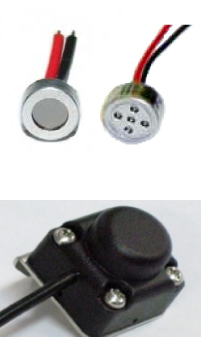 Small
waterproof

microphone
Multifunctional acoustic sensor
(complete waterproof / pressure resistant)
It is a multifunctional acoustic sensor with complete waterproof / pressure resistant by the sealed resonance method of original technology. It is a sound collecting sensor that can withstand the use of harsh environments underwater and outdoors. In addition, it is possible to collect minute microphones and convert them into data using software. Compared with ordinary sensors, the cost is low, miniaturization and simplification of the internal structure are easy, so mass production effect is high and development speed becomes faster.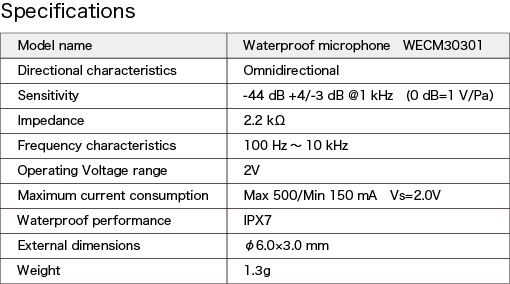 Other UETAX products