Company Profile
| | |
| --- | --- |
| Company | SML-Technology Co., Ltd. |
| Address | 2-10-31 Nishiaoki, Kawaguchi-shi, Saitama-ken, JAPAN 332-0035 |
| Established | August 22,2005 |
| Capital | 10 million yen |
| CEO | Chihiro Matsuhashi |
| TEL | +81-48-240-1731 |
| FAX | +81-48-240-1732 |
Overseas office
SML‐Technology(Thailand)Co.,Ltd.
8th Floor. Siam Motors Building
891/1 Rama 1 Road. Wangmai.
Pathum Wan. Bangkok Thailand 10330
TEL : +66-2612-3452
E-mail : info-thai@sml-t.com
Greetings
After graduating from university, it was the desire to see the unknown world beyond that had driven me to set out on traveling overseas. The initial plan was to spend a couple years on the journey. When I realized, I had passed for seven years by in covering more countries than I had expected. Great experience was obtained along the way. However I sometimes had a hard time for traveling, when I was in trouble, the local people who were there helped me. 
In the following two decades after returning home I was employed and assigned to work in the overseas operations division, where the position provided me with practical knowledge and skills, opportunities of involving in developments of advanced technology and new products, and with fortunate contacts with peoples who owned superior one-and-only technologies despite their small-scale companies. Established in 2005, SML-Technology has been striving to convey such unique technologies to the world over and connect, as a go-between, creators with those who need creators.
The various contacts with people who have devoted to improving the water and air environment have keenly motivated us to establish ourselves as a "creator" actively participating in the environmental improvement and in the research and development of one-and-only products for such purpose.
Out of gratitude for the diverse help and support received to date, we will endeavor to achieve our commitment to improving the global environment, and to serving the society in some small way, making the best use of our experience from extensive contacts with nature.
President  Chihiro Matsuhashi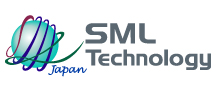 Inquiries about products and services of SML-Technology Co., Ltd.
If you have any questions regarding our product, please contact us by email form.